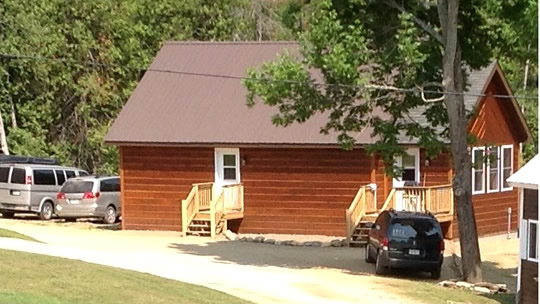 Site of a former barn, this new 3 Bedroom Cabin sleeps seven!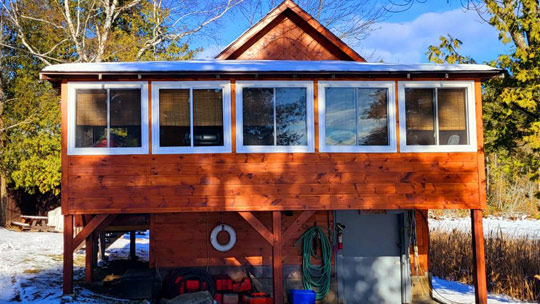 Over the Boathouse sits this 2 bedroom cabin!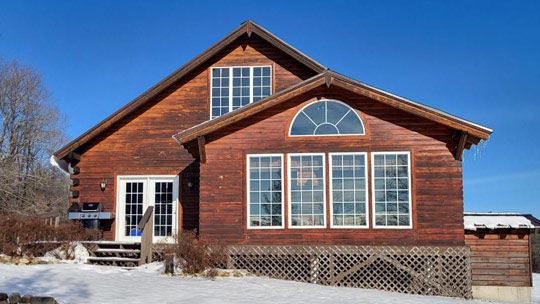 A new luxury 2 story, 4 season log cabin that's gorgeous!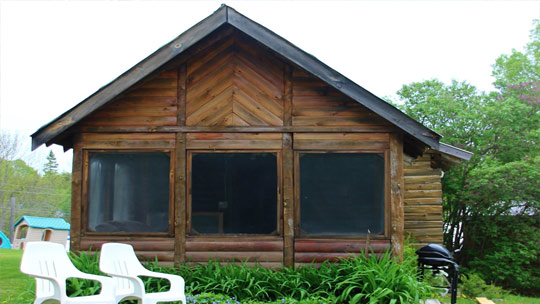 This upgraded cabin was one of our original cabins!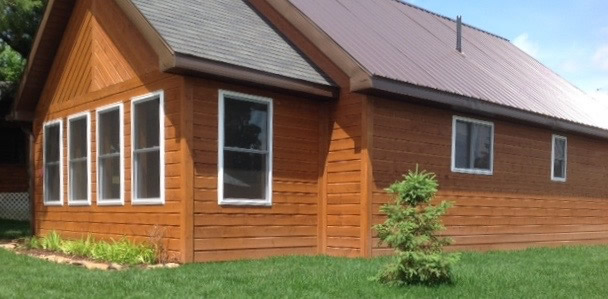 A cabin with sun filled windows that's wheelchair accessible!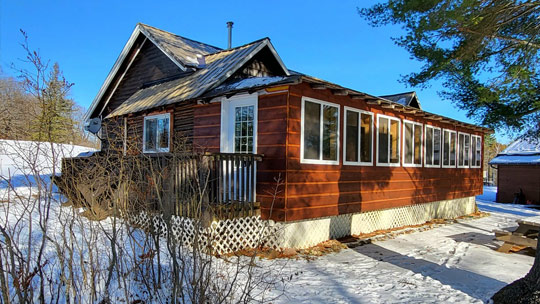 Newer style log cabin that's wheelchair accessible!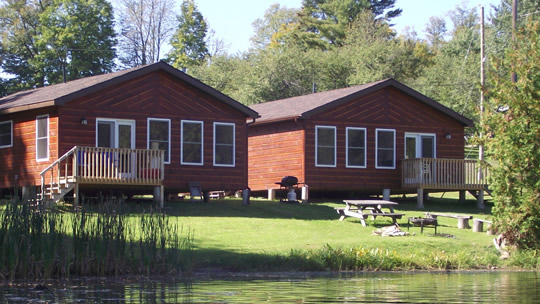 Another brand new cabin at Fernleigh with beautiful view!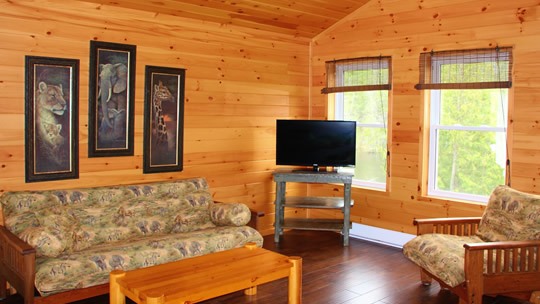 A brand new cabin with open concept and great view! A new luxury 3 Room, 4 season cabin that's gorgeous!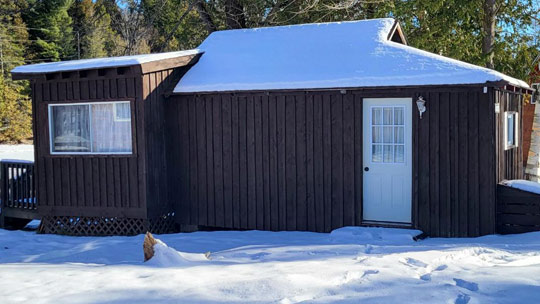 A simple, clean and cozy one bedroom cabin - just right!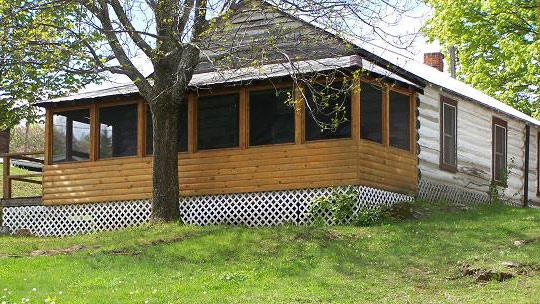 An original log cabin in all its glory with great view!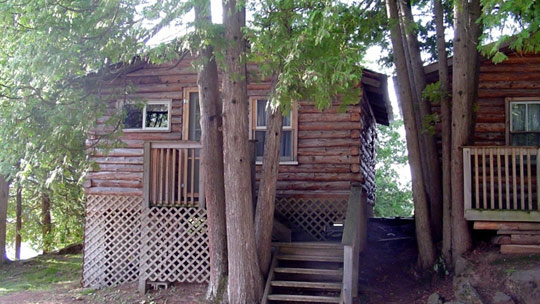 Identical cabins, each are original log cabins!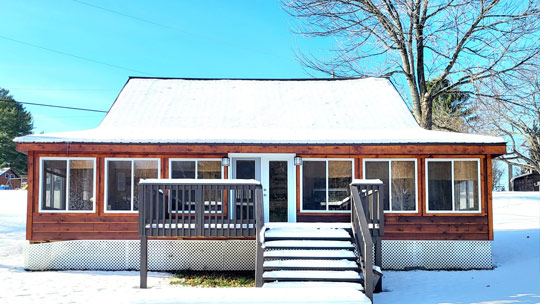 Originally the Recreation Hall these cabins are a duplex!
Sits only 10 feet from the water - front and back!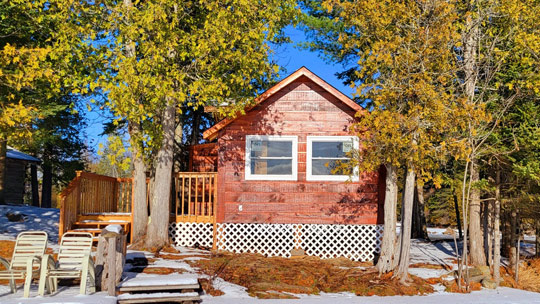 Sits only 10 feet from the water - front and back!
All our cabin prices include:
Dock space, boat launch, electricity to charge batteries, fish cleaning station, fish freezing facilities, map of the lake, life jackets (pfds), kayaks, canoes, paddle boats, wifi (where available), campfire wood, tennis court, beach/swimming area, children's play area, walking trails.
Also available are:
Boat and motor rentals, launch and docking facilities, fishing licenses, meals in our dining room, live bait, tackle, store with ice cream, candies and snacks, ice, gasoline (on site), firewood, golf cart rentals and guide service.
Amenities and Services
All cabins have full kitchens, which include a full refrigerator and freezer, cook stove with oven, BBQ with propane, coffee maker, microwave, tea kettle, toaster, silverware, dishes, and pots and pans.
At Fernleigh Lodge, we pride ourselves in providing you with the best service and care possible. It all starts with our clean cozy cabins. We have tried the utmost to provide for a natural and comfortable setting where you can fully relax and enjoy your time away.
Fernleigh Lodge is a family atmosphere and we try to keep it that way with our family-run operation. As with most family operations, it is important for us to ensure we do not have cancellations at the last minute leaving us with empty cabins and no one to fill them. To help us in keeping our business running smoothly, we require a non-refundable deposit upon booking. * We are able to accept Cash, Visa, Mastercard, American Express, and Debit.
If you need tackle, bait, fishing licence or gas, do not fear as we have all of these available at the Lodge. Snacks, souvenirs, and gifts are also available at the Tuck Shop.
Keep in mind that the check-in time at Fernleigh Lodge is 3:00pm on Saturdays and check-out is the following Saturday at 10:00am. Of course, if you have some special needs outside of this, we will be happy to discuss them with you.