A tradition of creating life long memories at Fernleigh Lodge from the very beginning.

Enjoy snowmobiling at its best at Fernleigh Lodge – close to major OFSC snowmobile trails. When the ice is safe you have unlimited snowmobiling on Kashwakamak Lake!  Explore all the islands, coves and bays. For our location click here: Trails Close to Fernleigh Lodge.
Visit Go Snowmobiling Ontario for interactive maps and trail permits.  Or visit the Mazinaw Powerline Snowmobile Club for local maps.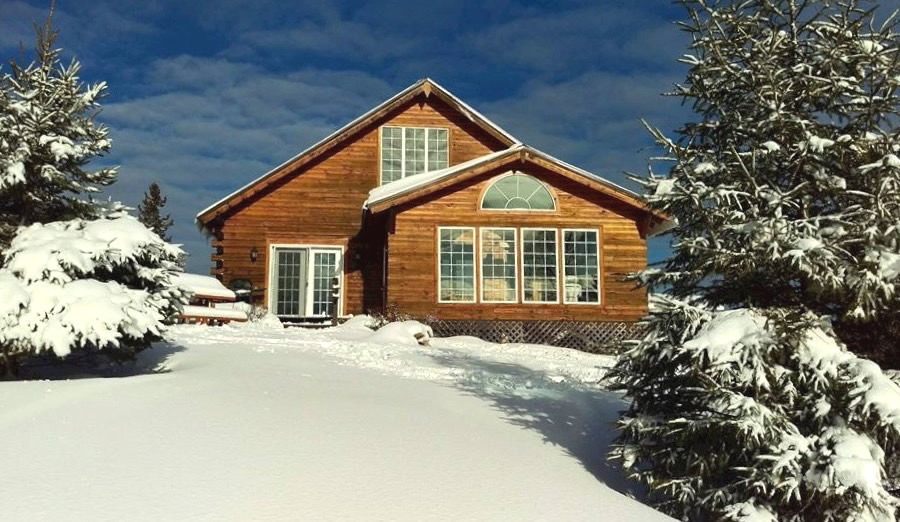 The Cabin on the Hill – Fully Winterized Luxury Accommodation!  No matter how you enjoy Canadian Winters you will enjoy the pure comfort of our warm, log cabins – luxury accommodation after a day in the snow!
Enjoy 1800 square feet of this 2 story + loft log cabin with full kitchen and dishwasher. Two full bedrooms plus a loft, washer/dryer, 46″ satellite TV and a beautiful sun room facing the lake. This cabin sleeps 8-10 people.  Many amenities included that you would not expect!  Wheelchair accessible.  Check out these interior photos!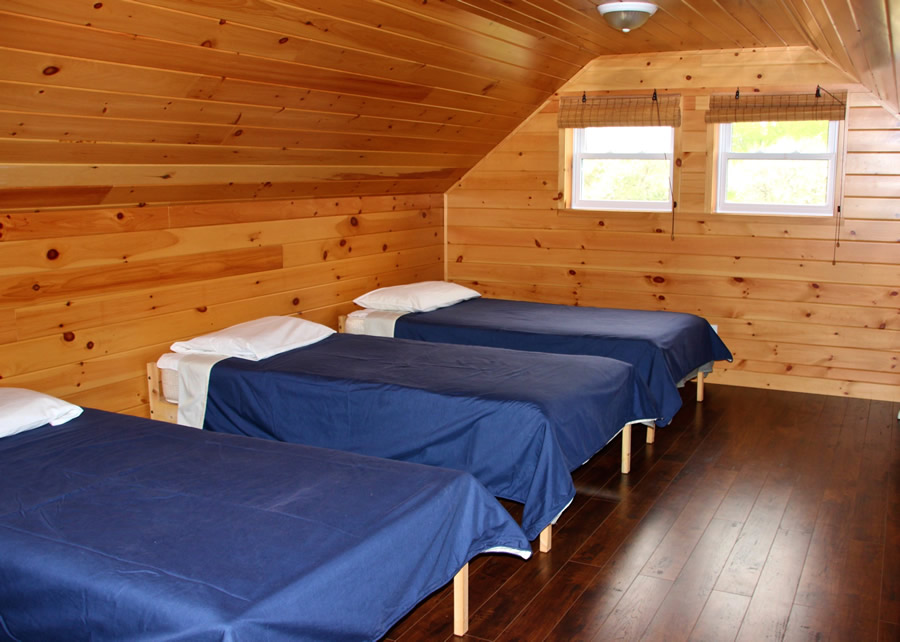 Chemong #2 Cabin is also fully winterized. This 1400 square foot cabin sleeps 7-9 people in two bedrooms (queen bed in each), loft (three twin beds) and double couch in the living room. Like the Cabin on the Hill it has a full kitchen and bathroom, stove/oven, microwave and coffee maker.  Its sun-filled windows allow for an amazing view of the lake.  Wheelchair accessible. Check out these interior photos!.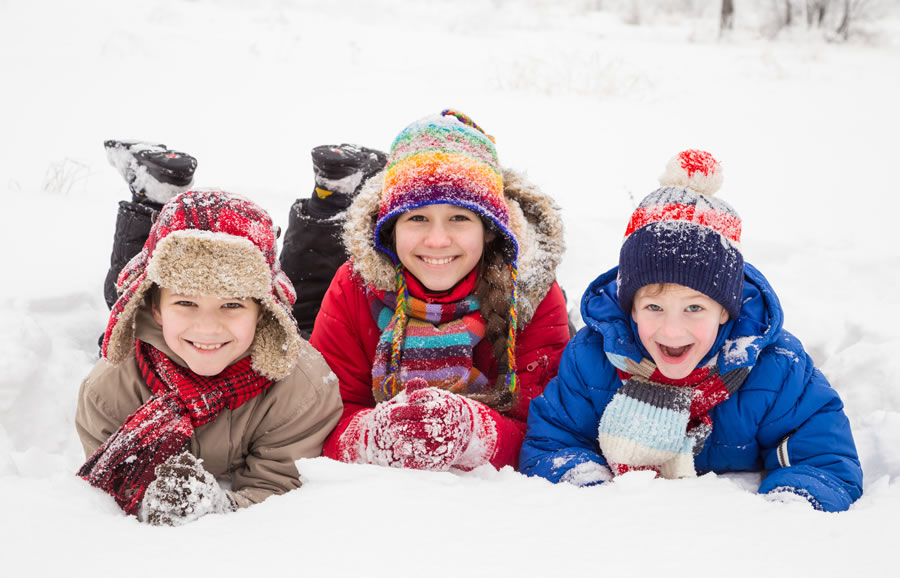 If you are looking for a true Canadian Winter Holiday look no further!  Imagine enjoying a pure white winter day with the family.  Enjoy sleigh riding, cross country skiing, snowshoeing or building a snowman.  Winter in the Land O' Lakes is beautiful and peaceful.  Relax and unwind. Enjoy the outdoors then come inside and take advantage of our fully equipped, authentic log cabins!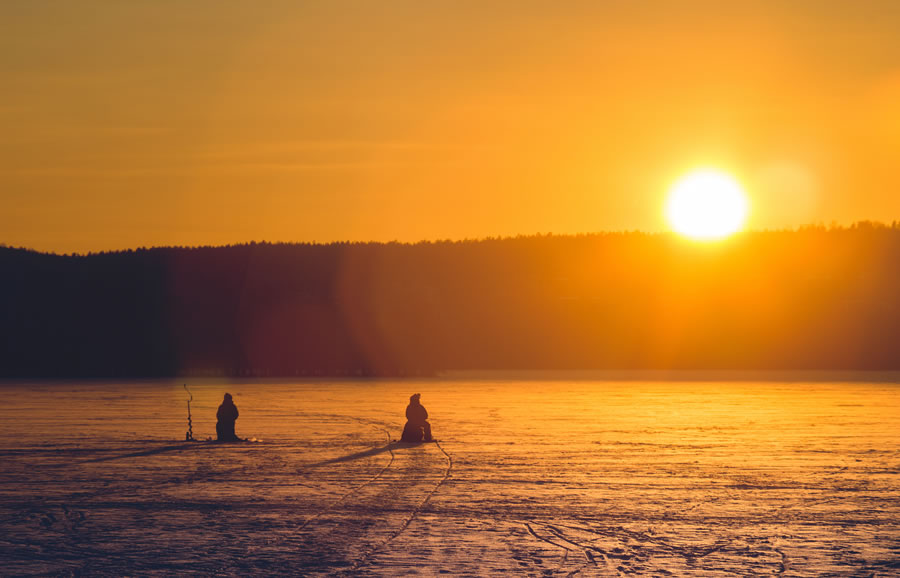 Kashwakamak Lake is an ice fisherman's paradise. With over 40 miles of rustic shoreline you can pick your perfect spot. Fish through the ice and experience a different thrill as compared to fishing from a boat. In the winter you are allowed to catch Pumpkinseed, Yellow Perch and Pike. Large and Smallmouth Bass are legal until December 15th.
Follow these links for more information: Angler's Atlas for Kashwakamak Lake (free maps too!) and 2018 Ontario Fishing Regulations Summary (limits and seasons).
If you need ice fishing gear and licenses they are readily available in nearby Cloyne.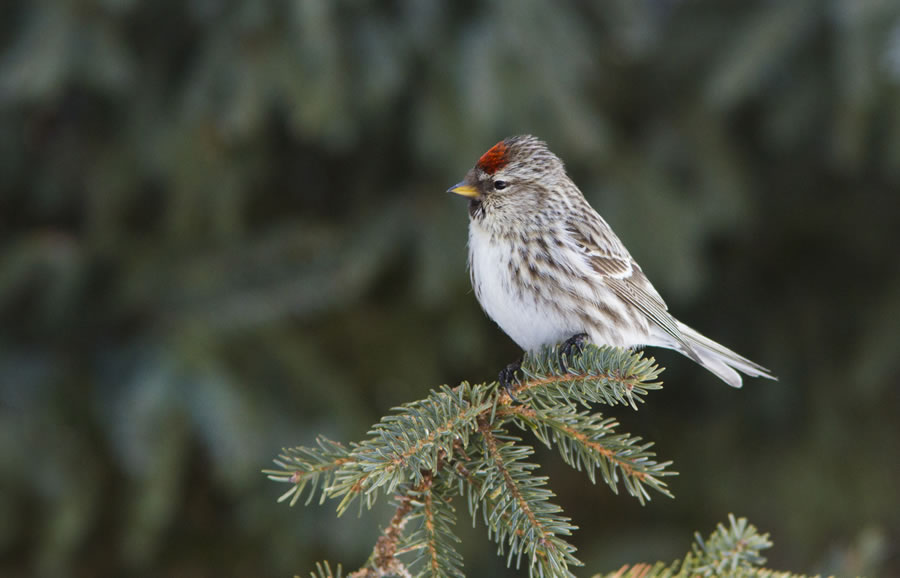 If you love wildlife you will appreciate the birds and mammals that frequent our more remote setting.  Winter is quiet here – and wildlife is more easily seen.  Look for foxes, deer, moose, coyotes and wolves. If you're a birder you will experience many species not commonly found in the city such as Goshawks,  Redpolls, Crossbills and sometimes a Gray Jay.
CABIN RATES
Note: Rates are per cottage. All $ rates are in Canadian Funds. We will exchange American currency at 5% less than current exchange. We accept Cash, Cheques, Visa, and MasterCard.
| | | | | |
| --- | --- | --- | --- | --- |
| CABIN NAME | # BEDROOMS |  #BATHROOMS |  SLEEPS |  $/WEEK |
| Cabin on the Hill | 3 | 2 | 8-10 | 2,600 |
| Chemong #2 | 3 | 1 | 7-9 | 2,950 |
COME AND VISIT USBOOK THIS CABIN
We would love to hear from you!  If this rental cabin interests you please contact us below
and we will do our best to accommodate your travel plans!
Please note: Booking is not complete until confirmed by Fernleigh Lodge.