Fernleigh Lodge
Address: 1796B South Road
Cloyne, Ontario, Canada P: 866-459-9099
E: info@fernleighlodge.com  

Fernleigh Lodge
Address: 1796B South Road
Cloyne, Ontario, Canada P: 866-459-9099
E: info@fernleighlodge.com  

Directions
For directions to Fernleigh Lodge, click the Google icon at the bottom left corner on the map. Then, click the blue arrow 'Directions' and enter your location and destination.
Stay in touch
Have some questions?  Feel free to contact us anytime. We are here to help you thoroughly enjoy your next vacation at Fernleigh Lodge!
If you have some comments or a testimonial about your recent stay we would love to receive them!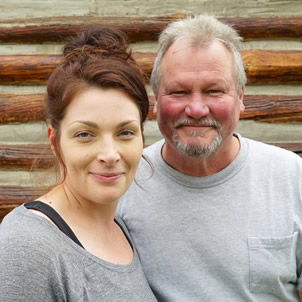 Kevin and Melissa Phillips
Your Hosts / Owners
866-459-9099
info@fernleighlodge.com
Local tel: 613-479-5566
Fax: 613-479-5567