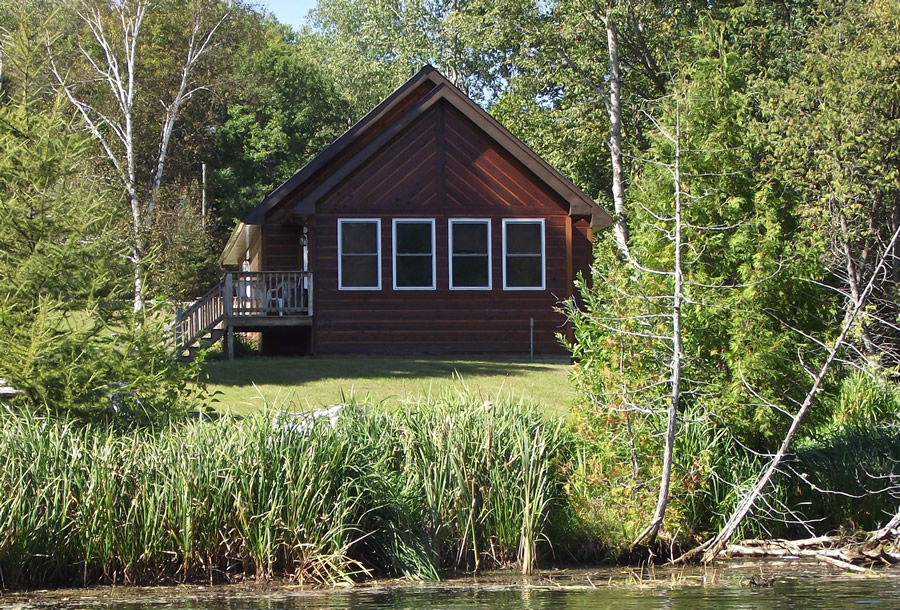 At Fernleigh Lodge, each cabin has its own unique qualities.  We love our cabins and know you will feel the same when you stay here. You will feel right at home.
This New 3 Bedroom cabin Sleeps 8. This spacious three bedroom newly build cabin has everything you will need to make your vacation one to remember.
The 20 foot sun porch on the front of the cabin provides an excellent place to congregate with family and friends.
Don't let the name fool you! The Barn Cabin is a 1100 square foot two story cabin. The Barn Cabin is one of our newer cabins. It sits in the place of the old barn.This beautiful cabin sits just 20 feet from the edge of Fernleigh Bay.
Cabin Features
3 Bedrooms
Bedroom 1 – 1 queen bed
Bedroom 2 – 1 queen bed
Bedroom 3 – 2 queen beds
Sun room facing the Bay
Cabin Amenities
Full kitchen and bathroom
Refrigerator with freezer
Full Stove with oven
Coffee pot/Microwave/Toaster
Silverware/pots and pans
COME AND VISIT USBOOK THIS CABIN
We would love to hear from you!  If this rental cabin interests you please contact us below
and we will do our best to accommodate your travel plans!
Please note: Booking is not complete until confirmed by Fernleigh Lodge.