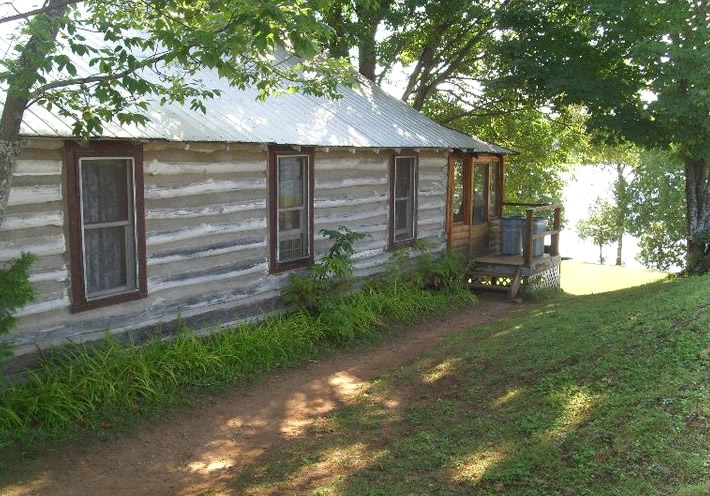 At Fernleigh Lodge, each of our cabins are unique. Whether you are looking for a brand new cabin or a more rustic one we have the variety for you to choose what suites you are your budget. We adore all of our cabins and know you will feel the same when you stay here. You will feel right at home.
The Manor is a 800 square foot, one story cabin. It is one of our original log cabins with all the original wood. You can still see the beautiful original wood grain and natural aging.
This cabin offers one of the best views of the lake from the 20 foot screened-in porch!
This 4 Bedroom cabin sleeps 9. Bedroom #1 has one queen bed. Bedroom #2 has two single beds. Bedroom #3 has one single bed and one single bunk bed. Bedroom #4 has two single beds.
Sitting out on the porch, you are within 40 feet of the lake with a beautiful grass lawn between you and the water. Included with this cabin is an awesome fire pit in the front of the cabin for fun outdoor fireside chats and S'mores-time with family and friends.
Fernleigh Lodge is a family atmosphere and we try to keep it that way with our family-run operation. You will enjoy an experience like no other.
Cabin Features
3 Bedroom Cabin
Bedroom #1 has 1 queen bed
Bedroom #2 has 2 single beds
Bedroom #3 has 1 single bed + 1 single bunk
Bedroom #4 has 2 single beds
Awesome fire pit
20 foot screened-in porch
Cabin Amenities
Full kitchen and bathroom
Refrigerator with freezer
Full Stove with oven
Microwave
Toaster/Coffee maker
Silverware/dishes
Pots and pans
COME AND VISIT USBOOK THIS CABIN
We would love to hear from you!  If this rental cabin interests you please contact us below
and we will do our best to accommodate your travel plans!
Please note: Booking is not complete until confirmed by Fernleigh Lodge.